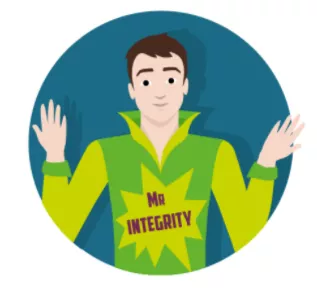 Elior Group is fully committed to business practice that excludes fraud and corruption. 
Being a signatory of the United Nations Global Compact since 2004, Elior Group has embodied this commitment in two documents, whose full text can be downloaded by clicking on the links below:
As regards competition, Elior Group undertakes to comply with the rules of competition law. Its commitment is formalised in the document below: 
Everyone must commit to reading and knowing these three documents, which are the foundation of our integrity program.
The organization plan of integrity
The proper application of our Integrity Policy is everyone's business. A dual organisation has been set up to lead our action in terms of integrity.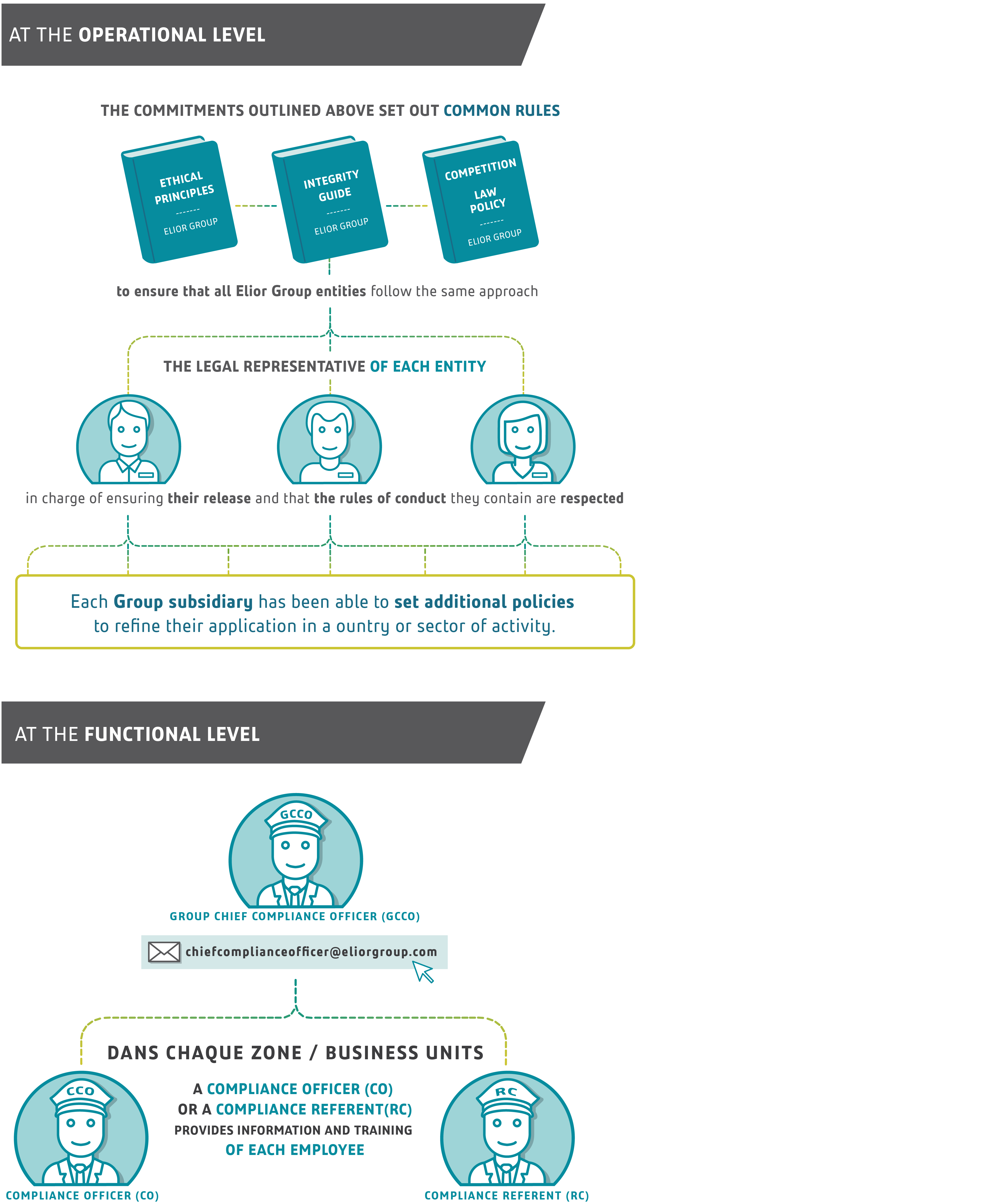 You can address all your questions to the GCO by e-mail at chiefcomplianceofficer@eliorgroup.com or to one of the members of the Compliance network listed below.
The training
Training sessions are organised throughout the Group on a regular basis to present the content of our integrity programme, and to train employees to identify and manage potential corruption incidents. Sessions are regularly organized for new hires. Feel free to contact the compliance network to participate
The Communication and Alerting System
Within our organisation, everyone is responsible for the proper application of the letter and spirit of our integrity program. Transparency is an important dimension of this attitude; it implies sharing with others any questions that may arise.
To do this, the first reflex must be to interact with colleagues, management or the compliance team whose references are given in the previous chapter. In addition, an outsourced alerting system has been set up.
It ensures anonymity for those who wish to remain anonymous and the confidentiality of all communications made through this communications channel. Its operating procedures are described in the last tab of this website What to do in case of doubt ?